Creative Ideas for Introducing Sexual Bondage into the Bedroom
Posted on: 14 July 2023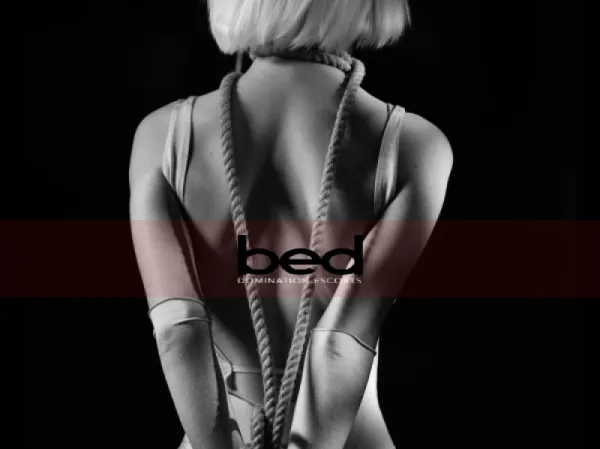 Introduction
Looking for a way to add a dash of spice to your love life? Perhaps you're curious about sexual bondage but don't quite know where to start? Fear not, adventurous spirit! This comprehensive, fun-filled guide will enlighten and empower you in your exploration of the fascinating world of bondage.
A Quick Dive into Sexual Bondage
At its core, sexual bondage is an element of BDSM (Bondage, Discipline, Dominance, Submission, Sadism, and Masochism). It's about consensual restraint for pleasure, a tantalizing dance of trust, control, and power play. Remember, the key here is safety, consent, and an enthusiastic exploration of your comfort zones.
The Building Blocks
Before diving into the techniques and toys, it's essential to lay the groundwork:
Communication: Talk openly with your partner about your desires, boundaries, and potential safe words. This will build trust and ensure a mutually enjoyable experience.
Start Simple: Ease into bondage with basic actions like blindfolding or light hand-tying using a soft scarf. These acts of gentle restraint can significantly heighten pleasure and anticipation.
Toys & Tools: There is a vast array of bondage toys to discover. Start with beginner-friendly options like handcuffs or blindfolds, and gradually expand your collection as your comfort and confidence grow.
Unravel the Art of Shibari
For those willing to dive a bit deeper, Shibari - the intricate art of Japanese rope tying - awaits. Starting with basic knots and safety precautions, you can gradually master this beautiful and intimate form of bondage. Plenty of online courses and tutorials are available to guide you on this journey.
Learning Opportunities: Bondage Workshops
Want to learn more about safe and consensual bondage practices? Consider attending a workshop. Guided by experienced professionals, these workshops offer hands-on learning in a controlled, judgment-free environment.
Embrace Role Play
Role play can add an exciting dynamic to your bondage exploration. Classic roles such as "dominant" and "submissive" can shake up your usual routine and offer a thrilling change of pace. Remember, it's all about fun, so let your imagination run wild!
Introducing sexual bondage into your bedroom is an adventurous journey, and like any great adventure, it should be thrilling, safe, and consent-driven. Explore at your own pace, respect boundaries, and above all, enjoy the exciting new dimensions it can bring to your intimate life.
Take it to the Next Level with Bed-Domination Escorts
Feel like you want to explore a wider range of BDSM experiences? Consider booking an escort from Bed-Domination Escorts. The experienced professionals at Bed-Domination can guide you through the thrilling realm of BDSM, offering an unforgettable experience tailored to your comfort level and desires. Their expertise will provide you with a safe environment to explore, learn, and enhance your understanding of BDSM. It's a great option for those who want to step into the adventurous world of BDSM with a knowledgeable companion at their side.
Remember, it's all about pushing your boundaries safely, exploring your desires, and having fun. So why not take the leap and explore what Bed-Domination Escorts have to offer?