Unleash Your Kinky Side: A Guide to Safe BDSM Explorations
Posted on: 31 January 2023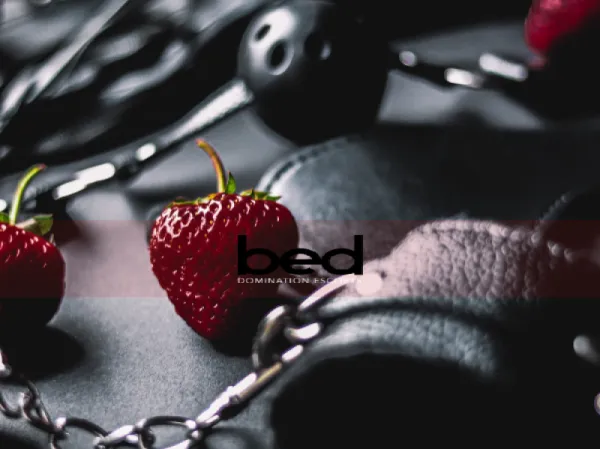 Are you curious about exploring the world of BDSM but unsure of where to start? Safety should always be a top priority in any BDSM experience. In this blog, we'll be sharing tips and advice on how to navigate BDSM with confidence, from communication and consent to gear and aftercare. Let's dive in and discover a new world of pleasure and excitement together, safely.
Communication & Consent in BDSM
BDSM is a wonderful subculture and umbrella term for a number of kinks and fetishes that grant a great amount of liberation for millions around the world. It touches a nearly infinite list of fetishes and kinks which are all intertwined with each-other to create a truly refreshing experience for all parties involved. Due to the nature of certain aspects of BDSM, some lines may become blurred during play which is why one of the most important foundation aspects of BDSM is making sure that you communicate everything with your partner clearly.
As with many other things, all great things start with a lengthy conversation. Before you embark on your journey to explore this world of sexuality, it's crucial to iron out all of the small details to make sure that everybody is enjoying BDSM in a safe and harmless way. As with any sexual acts, one of the most important parts is consent. You should make your intentions absolutely clear with your partner and check with them if they are happy with these acts. Once consent is discussed and agreed upon, here's a list of a few things that you might also want to discuss, in detail:
Boundaries - It's important to set personal boundaries and to draw a very clear line of what you're not okay with. This lets your partner make sure that you're having the best time possible with them.
A safe word - Due to the large role role-play plays in BDSM, sometimes saying "no, stop" can mean the exact opposite. This is why it's incredibly important to set a safe word that you can clearly say to signal your discomfort with what is happening.
…and countless more! One of the most crucial parts of communication in BDSM is to keep up ongoing communication and to adjust what you are doing in case your partner's or your boundaries change mid session.
Choosing Safe BDSM Gear & Equipment
Enhancing your BDSM experiences with the right gear and equipment can add new levels of excitement and pleasure. But with so many options available, choosing the right gear can seem overwhelming. Don't worry, we've got you covered.
As is with buying any product, you want to make sure that the source you're purchasing your gear from is reputable, trustworthy and understands the products they are selling. It's vital to make sure that you're buying from specialists because they are able to provide thorough guidance and support for putting these wonderful toys to use. While general BDSM equipment is widely accessible and somewhat affordable, if you want to enjoy the top-of-the-line experience, you will want to get your hands on some medical grade equipment.
The main difference between medical grade equipment and standard BDSM gear is that medical-grade gear was made using medically approved materials, using the same methods as actual medical gear is created with, whereas on the other side, standard BDSM gear is often made using cheaper, more accessible methods and resources.
Aftercare in BDSM
One of the most commonly missed out aspects of BDSM is one of the most indispensable ones. Aftercare happens after a BDSM session and allows the participants to healthily process the events which just took place so that they may re-adjust to their everyday lives. Aftercare has multiple different types, all of which are crucial to a healthy and safe experience.
Physical aftercare includes the treatment of any injuries that may have occurred during the session such as bruises or cuts and avoiding exposure to any sexually transmitted diseases during the session. Physical aftercare often also involves long cuddling sessions. This is also important because it allows your partner to be reassured that you still feel positively about them and everything previously said and done was all part of the fantasy.
Emotional aftercare is the second half of the complete package. It involves verbal reassurement, a debrief of everything that's happened and addressing any negative feelings that may have arisen during or due to the experience.
Conclusion
All in all, BDSM is a fantastic world of sexuality to explore and get accustomed to, but it is important to communicate and prioritise fun and safe play. Remember: pain not harm.
Here's a list of things to keep in mind when starting your next BDSM session:
Communicate clearly - set boundaries, talk to your partner and most importantly, get consent for everything you do.
Research the equipment you will be using and only buy from reputable sources, ideally BDSM specialists.
Take great attention in providing aftercare - it can make a world of a difference.