Webcam Escorts in Self-Isolation
Posted on: 02 April 2020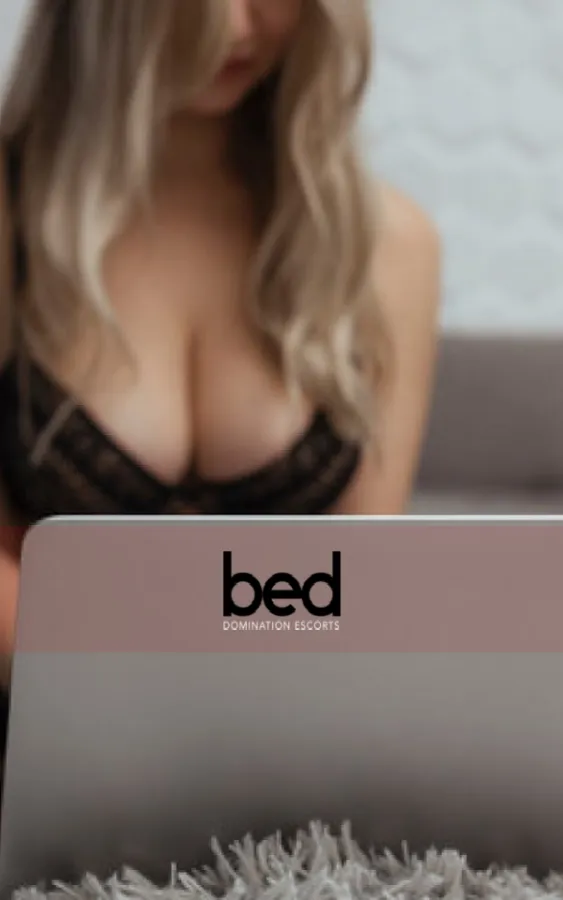 In these trying times you may be sat there thinking "When is the next time that I will be able to see my favourite escort?", after all, the current situation resulting from the spread of the Covid-19 has made it far more difficult to do even simple daily activities such as shopping or visiting friends as the UK Government has issued guidelines stating that it is unsafe to get within 2 metres of strangers, so surely seeing an escort is now considered risky? The short and unfortunate answer is yes, it is. But here at Bed Domination, we understand that our customers have desires that need to be satisfied, crisis or no crisis. That is why we have started asking our escorts to move towards webcam bookings - that's right, our escorts can work from home!
Book Webcam Escorts from Bed Domination
Whether you want to be dominated by a gorgeous mistress, told what to do by a leather-clad dominatrix or experience a fulfilling role-play exercise with a gorgeous BDSM escort, you can do it all over the internet right here at Bed Domination. Our escorts are now providing their services via webcam, so you can enjoy the sensual services for our stunning bondage escorts from the comfort of your own home! Obviously we understand that seeing an escort over webcam is not exactly the same as seeing them in person, but here at Bed Domination we want to take every measure to ensure that we can continue to provide our clients with the service that they desire, despite the current situation. Nothing is more important to us than the safety of our escorts and our clients, so in these trying times we are doing what we can to provide you with high-quality services in a safe way.
How to Book Webcam Escorts
Booking a webcam escort from Bed Domination is much the same as booking a standard service, all you have to do is give our agency a call on 0780 913 8166 if you live in the UK, or +447809138166 for international bookings. Our dedicated staff will arrange your booking for you within minutes, and they will be able to arrange a date and time for you to meet your escort.
You can also make your booking online using our convenient form. Be sure to include that you want to book your escort for a webcam service and fill out the form with the date and time that you want to book, as well as your contact details.