Spice up your love life with a Shemale Mistress
Posted on: 02 May 2019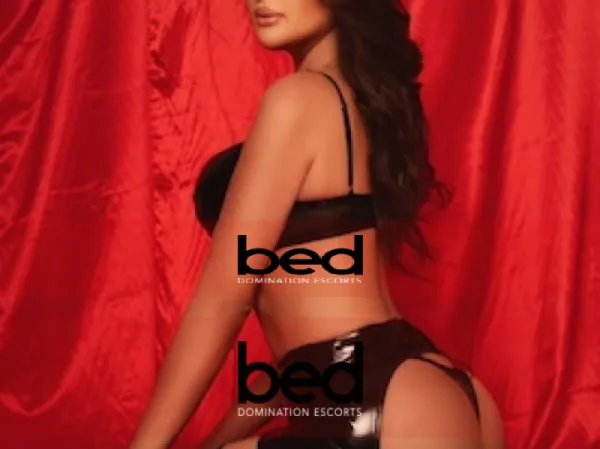 Are you in the mood for a more "meaty" encounter?
Let's face it, when you are ready to meet up with a gorgeous escort, it can get a little dull experiencing the same sort of woman again and again. How many times can you meet up with a blonde haired beauty or a soft core submissive? If you are after some true fun, why not take things a step further and try booking London Shemales for a change? Not only can the company of a shemale companion truly liven up your sex life, but it will give you the opportunity to explore your sexuality in a comfortable environment, especially if you are interested in incorporating domination into this new experience.
What is a Shemale Escort?
Now, if you are still quite new to the world of escorts, then you may be questioning what a Shemale Escort actually is. "Shemale" is usually a term that is used in sex work, as it defines a transgender woman who has male genitalia but female characteristics. Men who are transitioning from male to female usually take hormones in order to feel more comfortable in their bodies.
You will find that all of Beddom's transexual escorts are all extremely confident people who are comfortable in their bodies. They are ready to share themselves with you in order to help raise your self-esteem and introduce you into a whole new realm of pleasure.
You are in Safe Hands
Let's address the elephant in the room. Yes, your Shemale partner will have a penis. But honestly, just imagine meeting up with a gorgeous Shemale partner. She has the best of both worlds to pleasure you, both on top and down below. That is why you will always feel comfortable with a Shemale companion. As your escort will have had a vast amount of experience with her own instrument. She will know exactly how to pleasure you and will listen to everything that you have to say and understand precisely how to satiate your desires.
There are certain actions that require a specific touch that only BedDom's Shemale escorts can fulfil. That's why you should put your trust in them and allow them to take you to the dizzy heights of passion and pleasure.
Diverse Beauties
One of the best things about meeting up with a transexual companion is honestly in relation to how diverse they can be. Like any other women, each shemale mistress is completely unique on Beddom. Some take pride in their feminity whilst others prefer being able to show off their toned bodies, others even indulge in showing off their main tool of pleasure.
No matter what sort of transexual escort you are after, you can feel certain that there will always be someone to suit your picky tastes. Whether you want a blonde shemale mistress or a transexual mistress with curves, our diverse array of beauties will always leave you feeling fully satisfied. Your naughtiest desires will always be fulfilled when you are in their company.
Explore something new!
Now, one of the main reasons why you may be considering a Shemale escort is due to the fact that you may be feeling a little bored with your sex life. There is nothing wrong with this. As human beings, we are all interested in exploring ourselves and learning about the things that we enjoy in relation to sex. If you find Shemale companions incredibly sexy then the first thing you need to know is that there is nothing wrong with this!.
All of our gorgeous transexual escorts understand what they like and dislike, which is why they have become companions in the first place. If you do not feel comfortable with immediate hardcore domination from our beautiful ladies, then you do not have to do it. Communication has always been an essential part of a successful sub/dom relationship. Therefore, you need to make it clear about what you are comfortable with, what you want to take slowly and what you want to avoid. Our Shemale models will always do their best to fully respect your boundaries. Remember that they are there to make you feel good about yourself and help you understand your sexuality a little better.
Even if you are their submissive, you will always be fully in control.
Fantastic Companions
At the end of the day, it is important to remember that the person you are going to meet up with is a fellow human being. Whilst Shemale escorts are incredibly sexy and fantastic companions, keep in mind that they do have thoughts and feelings and deserve to be respected. Try not to ask too many personal questions. Instead, enjoy their company and who they are as a person. When you meet up with them, you will instantly see how they are the most beautiful of women that you have ever seen.
If you are ready to make a booking with one of our Shemale escorts, why not call us at 07809138166 or contact us by email at [email protected]. You can also use our Booking Form if you are looking to get in contact with our agency quickly.
Have fun with your Shemale Escort! She is certainly going to be an experience to remember!