Sensual Starter Kit: A Guide to Erotic Roleplay
Posted on: 02 February 2023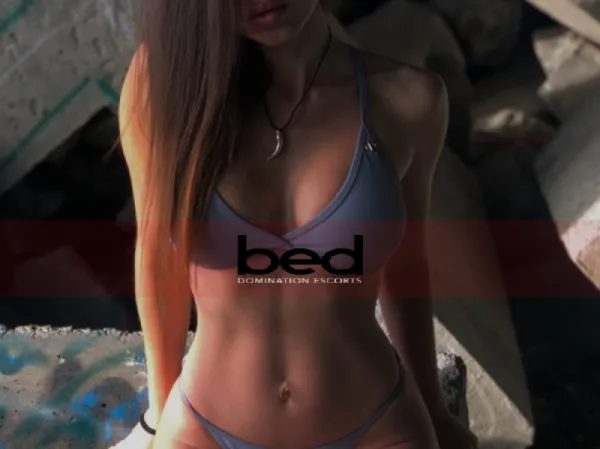 Sexual roleplay can be an exciting and adventurous way to add some spice to your intimate life. Whether you're a beginner or seasoned player, exploring different personas and scenarios can bring a new level of excitement and intimacy to your relationship. Here are some tips to get started on your roleplaying journey and make it a fulfilling and fun experience for both partners.
What is sexual roleplay?
Similarly to any other form of roleplay, sexual roleplay involves the participants acting out and immersing themselves in a fantasy scenario in a sexual environment. Sexual roleplay is commonly enjoyed by millions worldwide, even by those who do not consider themselves to be a part of the BDSM community.
Sexual roleplay can take form in a nearly countless different ways - after all, the only limit with roleplay is your imagination! Some of the most common scenarios that our clients and gentlemen worldwide enjoy are the following:
Teacher and student - Perhaps your student was naughty and in need of a one-to-one detention?
Frustrated boss and pushover secretary - Who knows what happens when the rest of the office has gone home?
Sexy nurse and patient - Let them kiss you better.
…and so much more! Roleplaying is an incredibly versatile aspect of BDSM that can be tailored to perfectly suit your needs. Maybe you've always had a fantasy of having a sexy encounter with someone on the tube? Or perhaps you've always wanted to be surrounded by a harem of sexy elves, ready to please you?

But roleplaying is versatile in a multitude of ways. For example, don't for one second think that you are limited to roleplaying in person! Sexual roleplay can take place nearly anywhere, whether that is online through a chat-box or through voice or video calls! There is truly no limit.
Setting the scene
If you are trying to make sure that your roleplay session goes without a hitch, one of the biggest focuses you should have is making sure that you have created a scene and environment in which the roleplay can thrive in. This includes a number of things, all of which we'll go through together.
Set the mood

Dim the lights, rearrange your room to fit the desired scene. Essentially, this is your ultimate chance to live out your set-design dreams, because that is exactly what you're doing. It helps infinitely to do this together as it allows you to paint the picture together.

Establish boundaries and set a safe word
As mentioned in our Guide To Safe BDSM Explorations, setting a safeword and establishing boundaries is incredibly important when partaking in any form of BDSM or sexual activity in general. To make sure that everybody is on the same page, it's crucial that both sides communicate clearly and transparently. Additionally, you absolutely need to get consent for every action taken during roleplay, no matter how "in the moment" it may have been.
Create a script if needed!
If you're new to roleplay or feel a little strange/lost during your sessions, it may be helpful to sit down with your partner and create a script or general outline of how you want the fantasy to go. From specific phrases you want to hear to certain actions you desire, get as creative and as thorough as you seem fit.
Use props and toys!
After all, are there any great films or plays without any props? If you are really trying to sell the fantasy, you shouldn't only find some appropriate sex toys and props to play with, you should also find a fitting costume! Now you'll really feel the part.
Involving roleplay in the bedroom can be an incredibly refreshing experience that you may want to return to time and time again. It can be rather difficult to set up, however if you take the time and effort to communicate clearly with your partner, it can really make a world of a difference. So, once you've done all this, what else is there to do?
Talking through the scene
Taking on a whole scenario in a sexual environment may be rather daunting at first. Don't worry, this is completely normal; but what methods do you have of making this a lot more easy to approach? Well, the answer is simple. You do the exact same thing that actual actors do! Sit down with your partner and run through the script/scene that you have concocted together. As with every other step, clear and open communication is crucial to making any sexual activity work. Here's a list of a few things you should keep in mind when going through the scene:
Stay in character - this will help you get used to the role you play as well as allow your partner to get a taste of what they have coming.
Encourage improvisation - Make sure to allow deviations from the script. Some of the highlights of roleplay stem from these moments.
Continuously check with your partner about their consent regarding the actions that would take place during the script.
Now that you feel like you can take on the session itself, it is time to make sure that everyone's feelings are addressed and comforted afterwards.

Aftercare
As explained in our Guide To Safe BDSM Explorations, another vital part of BDSM is ample aftercare. Allowing you and your partner to take some time to process and reflect on the experience which just took place can not only enhance the connection and intimacy between you but it will allow you to healthily readjust to your everyday life.
Aftercare can take place either in physical or emotional ways, however we would recommend that it takes place in both. It's key to address your partner's feelings while soothing their bodies and making them feel warm, loved and cared for. If you want to make sure that all bases are covered, you will also want to spend some time talking to your partner, re-establishing reality and deepening your connection by cuddling and discussing the session you just had.