The Submissive's Guidebook
Posted on: 17 June 2019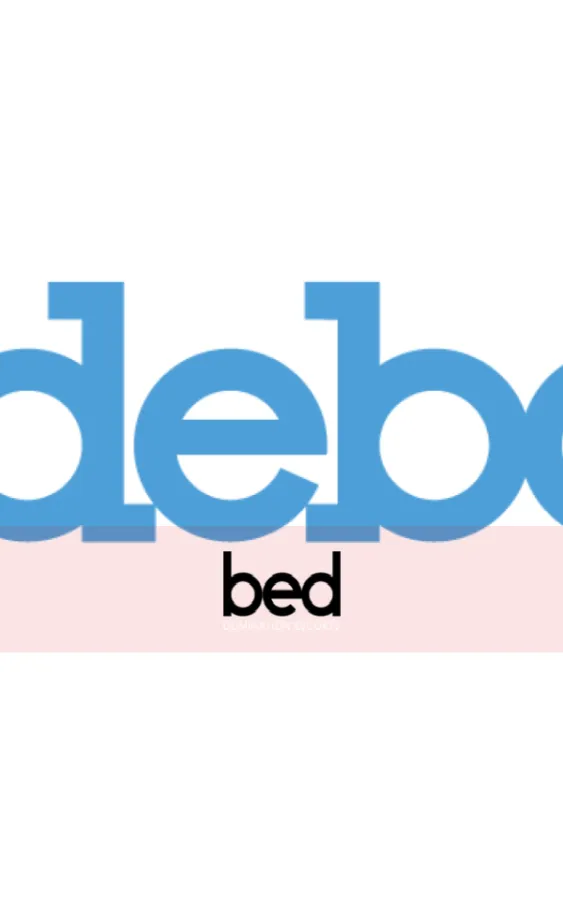 Our Strong and Sexy Mistresses are ready for you...
You all know the stereotype that the man of any relationship needs to be the dominant one in the bedroom. It's unfortunate that people still think that a lot of women enjoy being "pillow queens" and allowing their partners to do all the work. Well, it's time to reverse that stereotype and give you a taste of the passionate of our domination escorts in London.
Don't worry if you feeling a bit nervous around your beautiful domme escort, she is an experienced lover and knows exactly how to treat her submissives. That's why we have constructed a guide on what to expect from your domination lover. Just remember, no matter how submissive you act in her presence, you will always be fully in control of what goes on in the bedroom between you and your domination escort.
The Basics of Domination
When you get bored of the same old vanilla sex again and again with your escort, it's time to move onto something spicier. A domination escort will discuss with you the sort of things you are interested in, aka. paddling, whipping, handcuffs or even pegging, and proceed to bring your fantasy to life.
The Domination escorts London has to offer can service their clients through three forms of domination. These are:
Gentle
Moderate
Aggressive
To help you understand more about these different domination types, here is an infographic to get you started.
No matter what sort of play you are interested in, it is important to establish communication between you and your escort about what you want. There is no reason to feel embarrassed or internalised about being a submissive. Part of meeting up with one of the sexy London escorts in London is to release you of your inhibitions and release your most carnal desires. If part of those carnal desires is becoming submissive to either a kinky leather mistress or even to a shemale mistress, then so be it. You will feel good about yourself and will feel less stressed. So just enjoy yourself.
What is a Submissive?
Let's start this off by saying what you are not. You are not the dominant party of your intimate relationship. Instead, you enjoy being told what to do during sexual situations. Being a submissive means obeying your dominant and the rules that they have set up for you. If you are a submissive, then you may want to enjoy submissive play under one of the following titles:
Pet
Slave
Property
Maschoist
Sex Doll
Honey
Sweetie
As you can tell, these names seem to be a mix of different positive and negative names. As a submissive, you are an individual and can choose what sort name you would like your mistress to call you. It is up to you to discuss whether you want a positive relationship with your mistress or a "negative" relationship. Don't worry, negative does not mean that you do not like your mistress. Instead, it means that you actively choose to disobey her/him in order to get them to punish you. This can be through sexual toys, dirty talk or through restraints.
There are lots of different types of submissives you can act as however you may want to consider either being:
Disobedient
Brattish
Fully Obedient
A Grateful Sub
Part of the fun of being a submissive is deciding what turns you on and what you would enjoy roleplaying alongside your mistress. You can roleplay being over-powered by your mistress, you can resist all of her commands and have her pleasure you as a punishment. At the end of the day, as long as you both talk about what you expect then you will gain sexual fulfilment from your encounter.
Grip & Touch
As a submissive, you most likely love the idea of a woman holding you down and pleasuring you. Touch and sensation are important tools when it comes to domination play. You want to feel safe in your mistresses arms, but not gripped hard enough to start to feel threatened by her. Don't worry, if you are open about what you want, your mistress will fully understand what you want and how you expect to be treated. If you want the touch of your mistress to be strong but sensual then all you need to do is let her know.
Your domination escort will be someone who will be the subject of your naughtiest fantasies. She will tease your soft skin with her fingers before punishing you with the stern smack of a paddle or whip. Either way, you will feel completely at ease knowing that your new mistress will be able to take away all of your burdens and allow you to indulge in pure carnal pleasure.
Picking your Toys
Now, this bit can be a bit difficult, depending on what sort of submissive you are, but like any other sort of escorts, you will find that your chosen companion will come fully prepared with a wide array of toys for your choosing. Don't feel intimidated when it comes to sex toys. They can be used for both pleasing you and your mistress and can range from something as small as a blindfold to something as large as a vibrating dildo. You need to make an active choice on what you want to use before you begin your intimate encounter. That way your mistress can use them to "tame" you or make you obedient to her.
Toys are a great way to make sure that your mistress can show you "who's boss" and make you feel like you truly belong to her. So pick toys and outfits that you know both of you will enjoy. You are free to be yourself in your mistresses company and she will always give you her full attention. Her toys can include:
Roleplay outfits
Gags and Restraints
Blindfolds
Leather and Feather whips
Vibrators, Dildos and Buttplugs
Fun Submissive Games
Although you technically do not have the "power" in the relationship, that does not mean that you can't bring in some games to strengthen the power dynamic between you and your wonderfully kinky companion. This can include:
Dom Worship
This is one of the easiest forms of Domination/Submission play. It is basically a night of catering to your dom escort. Everything that your Dom commands you to do then you do it. You may even want to dress up sexy to please your dom, massage her and sexually pleasure you. That or you can get your Dom to choose what she wants from you. She can choose to pleasure you or leave you feeling "pent up". The choice is entirely up to your dom.
Slave Training
This is another simple Dom/Sub game that will allow you and your mistress from a London escort agency to bond together. The rules are simple and must be fully obeyed by the sub:
The sub can only obey instructions and cannot give them. They must do everything that they are told.
The sub cannot do anything of their own accord
The sub cannot speak unless the dom speaks to them
Unless requested by the dom, the sub cannot make any eye contact
This can be a fun game to establish command and to slowly get you used to be told what to do. If something in the game upsets you then do not be afraid to let your mistress know through your safe word.
The Devotion Game
If you have established your boundaries with your Dom, then you will be in safe hands when you decide to play The Devotion Game. Basically, if you love being punished by your dom, then you can use this game to show it. The sub will state different ways that they are willing to do to prove their devotion to their dom. However, if they fail then the punishment will ensue. This could be:
A spanking/whipping/paddling
Nipple Clamps
No orgasms
No contact
Forced to perform sexual or non-sexual tasks
Having to redo their devotion tasks again
Dirty talk/Humiliation Play
If you purposefully fail your tasks then you will find that your mistress will punish you a lot. It is the perfect thing to do if that is the sort of thing that sexually excites you.
How to turn on your mistress
The best way to excite your domination escort is honestly just to obey her and get to know her own interests. Communication is a two-way street and it is important that you listen to her as much as she listens to you. The main thing that you need to do is enjoy yourself, but if you know of a special kink that excites your mistress, such as spanking or roleplay or slave training, why not ask for it that night? This sort of sexual exploration is truly a bonding experiencing that you will never forget.
Remember that your sexy mistress is also a human being with boundaries. Treat her with respect and that will ensure that you get a hot, passionate night by her side.
Are you ready to meet up with your Domination Escort?
It seems that you're now ready to meet up with your BedDom Mistress for a night of pleasure and raw carnal sensuality. You certainly won't regret the time you spend with your new mistress, just remember that she will only go as far as you want her to go.
If you are ready to meet a beautiful London escort who is willing to dominate you all night long, you can use our booking form to meet up with your perfect match.
Don't delay your booking any longer. Contact Bed Domination Escorts today and let the wild ride begin!